Existing Policy (Cover) Assessment
All too often insurance protection is bought on surface detail (i.e. price, sum insured and excesses). The policy wording, which contains the terms, conditions and exclusions, is the defining document that dictates how your policy will respond in the event of a loss and/or damage.
Perrymans are regularly consulted prior to engagement, to work with potential clients to determine what cover they have and/or need and how it will react and respond. This process often exposes significant risks, with devastating implications if not addressed.
We invite you to contact us so we may review your current policy wording(s).

Risk Assessment & Product Design
Our industry capabilities provide us with certain knowledge and insights into potential risks.
Whilst in many cases we have developed covers for various industries, we recognise that no two businesses are alike and that each needs to be examined and assessed with great care.
Through our risk assessment and client review processes, we further develop and script covers for our clients to suit their specific needs and requirements.
Much like an engineer designs a building to meet a specification, we design your insurance cover to respond to your individual exposures.
Our process enables clients to understand their risks so they can make better informed decisions and we know they appreciate the value of our approach.

Insurance Broking & Marketing
Based on the cover requirements, our Insurance Broking and Marketing strategy is undertaken in a structured, consultative and transparent manner.
With access to an extensive range of underwriting markets, ranging from local Australian-based insurers through to London markets (via our direct relationship with London based Lloyd's Brokers), we are able to drive competition not only from a price point, but also from a cover point.
Our markets hold us in high regard for our professionalism and honesty. They respect us for the integrity that we stand for and represent, and most importantly, they understand that we will always put the interests of our clients first and foremost.

Contract Review (Legal)
Contracts are an everyday part of business life, which often conflicts with insurance policies, particularly when contracts contain clauses that serve to increase your liability.
Unless specifically amended, insurance policies do not respond to any increase in your liability.
As one of our clients, you have access to a subsidised, detailed service that provides a consolidated insurance and legal review of contracts by senior legal counsel. You will receive documentation identifying the problematic clause(s), together with recommendations as to contract and insurance amendments that can be incorporated into negotiations with your clients.
This is a significant risk mitigation tool for clients, particularly given the complexity of contracts, which is substantially subsidised by Perrymans.

Group / Association Insurance Facility Development (Associations, Franchises and Buying Groups)
At Perrymans, we understand that a significant offering of any group or association is access to tailored insurance coverage. Not only do the members benefit through their access to broad coverage at market discounted rates, but so does the organisation through member attraction and retention.
We have worked with a number of Australia's leading industry associations and groups to deliver tailor-made insurance programs and solutions that feature significant cover benefits, discounted pricing, and preferred service standards and claims response. These range from fast food franchises, through to associations representing professional service providers.
We can tailor exclusive group insurance plans and risk protection advice/solutions that protect both the organisation and members.
Contact Perrymans today to see how we can help develop your group insurance cover.

Client Staff Education
Over the years Perrymans has worked alongside our clients and their staff, to educate staff in the mechanics of various insurance covers, risk mitigation and how their actions could impact the business.
Talk to us about how we can assist you in reducing your risk through simple staff education processes.

Premium Funding
Perrymans have access to a range of Premium Funding providers enabling you to spread your insurance costs and better manage your cash-flow. In much the same way as we market your insurance program, we research and present options for your consideration. Premium funding provides significant benefits including:
Freeing up of capital in your business for utilisation of commercial opportunities
No security costs and no security requirements. The policies themselves act as the security
Cost effective, competitive rates
We have a range of timing options from 6 months to 10 months.

Complementary Risk Services
We have access to a range of preferred risk service professionals including:-
Legal Services
Valuation Services
Loss Adjusting & Claims Management Services

Life, Financial Planning, Mortgage & Finance Broking Services (Referral Services)
Whilst Perrymans do not directly undertake any of the above services, we do have recommended advisors that share our philosophy and we are happy to refer you to them.

Claims Management & Advice
At Perrymans we see claims management and advice as one of the most important aspects of our service.
Whilst many of our competitors opt to pass this onto the insurers to handle, we work directly with our clients, the adjusters, legal counsel, insurers and advisors to achieve the right outcome.
Whether it is a professional liability matter or burglary, we know the sooner we resolve your claim, the sooner you can get back to business.
The Perrymans system for managing your claims is to:
Provide a dedicated person to handle your claim from start to finish
Ensure that you are provided with the most efficient and cost-effective claims handling procedures
Be proactive in managing the process to ensure that all claims are handled in accordance with the priority agreed with you
Provide all relevant information to keep you up to date on your claims progress
Ensure settlements are in accordance with specification and to maximise your claim entitlement
Explain insurer rationale in the setting of claim estimates and settlements
Vigorously pursue every possible avenue of recovery
The bottom line is that Perrymans will deliver a claims management process that is specifically tailored to your business and your insurance program.

Claims Notification
When you need to lodge a claim please contact our office at your earliest opportunity to avoid delays in having your claim addressed. To expedite this process please complete and return the relevant claim form.
When notifying us of a loss, we will require the following basic information:
Date and time of incident;
Location of incident;
Brief description of the incident – what has happened?
Approximate value of your loss, so we can determine what assistance you will require;
Driver details for all Motor Vehicle Claims;
Details of vehicle involved if Motor Vehicle Claim;
Third party details where relevant;
Any other information you consider relevant to the claim being reported;
To speak to our Claims Officer or an Account Broker Phone: 08 8362 7127 during business hours or for urgent after hours claims assistance Ph: 0418 816 916
Alternatively you can email your claim notification to: claims@perrymans.com and our claims area will review and respond to your notification on the next business day.
Latest News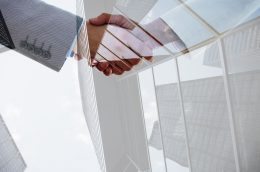 Since 1 October 2019, Perrymans has become part of Australasia's largest general insurance broker...
Read more
View all