Products/Heavy Machinery & Plant
Heavy Machinery Insurance
Whether you are in the construction, earthmoving, mining or related industries, heavy machinery and plant insurance is a significant and important investment.
A Machinery & Plant policy provides cover for your own equipment against damage and theft, plus the additional risks of both hired-in and hired-out machinery.
How Perrymans can help with Heavy Machinery and Plant Insurance
Sourcing business equipment insurance solutions from experienced professionals such as Perrymans presents advantages not offered by many off-the-shelf policies. We take time to understand individual business needs and operations in order to design and negotiate the most appropriate cover at the best possible price.
For example, the locations in which your machinery is operated plus the complexity of work it undertakes are both important factors in ensuring the correct coverage is in place to protect your assets.
The right advice from a broker such as Perrymans is critical in reviewing your cover to address all significant risks to your equipment and its operation.
Latest News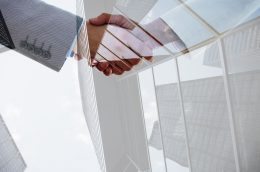 Since 1 October 2019, Perrymans has become part of Australasia's largest general insurance broker...
Read more
View all