Motor Fleet Insurance
Any business owner will understand the potential disrupting impact and costs of a company vehicle being off the road, whether it's due to theft or accidental damage. Having adequate Motor Fleet Insurance provides protection for businesses and enterprises against losses or inconveniences, dealing with claims in the event of a loss and ultimately getting these important vehicles back and operating for your business as soon as possible.
What does Motor Fleet Insurance cover?
Motor Fleet Insurance is designed to protect businesses that rely on work vehicles from a wide range losses, including theft, own damage and third party damages. Vehicles that fall under a 'business fleet' can be included as part of a Motor Fleet Insurance policy, which can include:
Business Owners personal cars
Senior Management or Representatives cars or vehicles
Light Commercial Vehicles
All Delivery Vehicles, including heavy transporters and trucks
Mobile Plant Machinery and Equipment, including loaders, cranes and excavators
Commercial Motor Fleet Insurance can provide flexible cover for a range of different vehicles and fleets and allows you to insure all your vehicles under one comprehensive policy, from cars, to semi-trailers and mobile plant machinery.
How can Perrymans help with Motor Fleet Insurance?
At Perrymans, we understand that different businesses have unique fleet insurance needs. We work with you to gain an understanding of your specific needs, priding ourselves on our personal approach and commitment to achieving the best possible insurance outcomes.
Latest News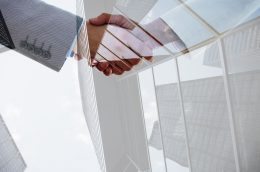 Since 1 October 2019, Perrymans has become part of Australasia's largest general insurance broker...
Read more
View all