Products/Information Technology
What is Information Technology Insurance?
Information Technology Insurance (IT Liability Insurance) is a combined professional indemnity and public and product liability insurance cover. IT Liability Insurance provides protection for IT professionals and product suppliers for legal costs and claims for damages to third parties arising out of the delivery of the advice, services and products.
As a combined professional indemnity and public and product liability insurance cover, Information Technology Insurance can cater for those providing professional advisory services only, or advisory, supply of product including modification and/or installation services.
Why Do I Need Information Technology Insurance?
Today, businesses are highly dependent on their IT consultants and products to conduct business. In the event of an IT failure, businesses are often unable to operate and therefore may suffer a loss. Invariably they will seek to recover any losses from their IT consultant or supplier.
Given the potential for disputes over whether the claim involves a professional service, the provision of a product or a combination of both, a correctly structured Information Technology Insurance scheme provides the necessary protection.
How can Perrymans help with Information Technology Insurance?
Perrymans can assist you by interpreting your Information Technology risk, including any contractual, legislative or membership requirements, and will then develop cover according to these requirements. We will advise and guide you so as to present your risk in the best possible light and then market your Information Technology risk through our extensive range of local and overseas markets to create competition. We will then analyse results, advise you of the alternatives, make recommendations, and negotiate final terms and placement of your Information Technology cover.
We will assist you with reviews of contracts (see contract reviews) in addition to working with you to achieve successful Information Technology claims outcomes.
For more information, enquiries or advice on our Information Technology insurance services, please contact Perrymans today.
Latest News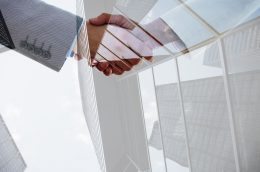 Since 1 October 2019, Perrymans has become part of Australasia's largest general insurance broker...
Read more
View all