Industries/Professionals & Consultants
Professionals and Consultants Insurance
Perrymans have significant experience advising, arranging and developing tailored insurance coverage for a wide range of professionals.
Our ability to interpret your risk, whatever it may be, and script cover to suit is well regarded within the industry and as a result we have built and maintained long standing relationships with our clients.
Through our methodical approach we will work through the exposures, assess your appetite for risk, develop an insurance cover tailored to your requirements, market to our recommended insurers and deliver competitively priced comprehensive cover solutions for your review.
Don't risk your livelihood by buying insurance online, contact Perrymans today to see how we can assist you with advice, risk assessment and insurance solutions.
Property Professionals Insurance
Perrymans have been working with Property Professionals for more than 30 years. Our clients include Real Estate Agents, Property Advisors, Property Managers, Valuers and Developers.
Property professionals face a range of exposures, from administration and documentation issues resulting in financial loss, to outright contract failure, incorrect disposal of chattels, misrepresentation, mis-calculation of floor areas or incorrect/challenged valuations and personal injury claims.
At Perrymans, we understand that it is not just the settlement that can hurt; it is the costs to defend that can financially destroy a business necessitating a properly constructed and considered risk protection program.
With considerable experience in advising Real Estate Agents, Property Advisors, Property Managers, Valuers and Developers we work closely with our clients to ensure a clear understanding of the business exposures.
We can work through the exposures, assess your appetite for risk, develop an insurance program tailored to your requirements and market to our recommended insurer. Importantly we will be there by your side should a claim arise.
Contact Perrymans today to see how they can assist.
Change Management Consultants
Through our working relationship with CMI members, Perrymans have developed specialist cover for Change Management consultant's Professional Indemnity and Liability risks.
Tailoring the insurance cover closely to the work of the insured practitioner enables Change Management consultants to receive substantially discounted premiums and broader risk protection through a simplified, yet personal and professional service.
The benefits of the Change Management Insurance Facility include:
Discounted premiums for members
Broad coverage designed specifically for Change Management practitioners
Simplified application and renewal processes
Personal service and claims assistance
Knowledgeable insurance brokers who understand your industry
Ability to tailor covers to suit requirements
Contact Perrymans to see how easy it is to get competitive and comprehensive cover today.
Legal Professionals Insurance
Legal Professionals face a large range of unique exposures and can benefit greatly from a professional risk review.
As professional advisors, the legal industry knows only too well the exposures they face. Their clients' financial success often hinges on their very advice, guidance and action.
Whilst the primary cover for Professional Indemnity is provided through various Law Society facilities, Perrymans have a range of markets for excess layer professional indemnity protection together with a range of other risk protection insurance solutions for risks such as office insurance, business interruption, liability, employment related matters and crime & fines penalties.
Contact Perrymans today for the necessary advice, program structure, marketing and placement of your risks together with our claims service and support.
Some related insurance product links are detailed below:
For further product information please contact Perrymans
Latest News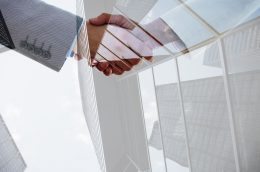 Since 1 October 2019, Perrymans has become part of Australasia's largest general insurance broker...
Read more
View all