Industries/Fast Food Franchises
Fast Food Franchise Insurance
Perrymans have been providing services to the Fast Food Franchise sector for 20 years and know the risks you face.
We understand franchisees have enough on their plate, from understanding contracts and agreements and relevant legislation, to undergoing and/or providing any necessary training, through to day-to-day operations. You can't be expected to juggle the familiarisation and understanding of business insurance terms with your many other pressing considerations. This is where Perrymans can assist.
Perrymans have worked with a number of Australia's leading franchise groups, identified their insurance requirements and then developed tailor-made insurance programs and solutions that feature significant cover benefits, discounted pricing and preferred service standards and claims response.
So whether you are buying a new franchise or seeking advice about the right insurance protection talking to Perrymans can save you time, money and heartache in the event something goes wrong.
Some related insurance product links are detailed below:
For further product information please contact Perrymans
Latest News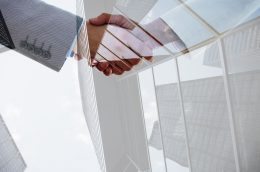 Since 1 October 2019, Perrymans has become part of Australasia's largest general insurance broker...
Read more
View all