Products/Business & Office
Business and Office Insurance
Protecting your commercial assets is not only good business practice, it is safeguarding for your business' future. Your buildings, contents, stock, machinery and everything else you've worked hard to establish needs to be protected from losses due to unforeseen events and circumstances that may occur during the normal course of business operations – which is exactly what Business and Office Insurance offers.
Business and Office Insurance offers a range of covers in the one product, such as protection for your assets, liability insurance and breakdown cover, and can be tailored to meet your specific needs – making it a cost-effective and practical solution to your insurance requirements.
Coverage Available with Business & Office Insurance
Each company is presented with a set of unique risks to their business, which should be carefully evaluated to determine specific Business & Office insurance needs – depending on the type of business and environment in which they operate. Some examples of the types of coverage that can be involved in Business and Office Insurance include:
Fire & Defined Events / Accidental Damage
This covers your premises, contents and stock against damage caused by a range of defined events stipulated in the policy wording, which generally includes fire, storm damage, impact damage and others.
Business Interruption
This can cover your loss of profits and unexpected expenses caused by your business' inability to operate following an insured event. This can also cover relocation costs and provide ongoing financial assistance throughout the rebuilding process.
Glass Insurance
Covers for accidental breakage of glass, including windows, shop fronts, display cases, specialised glass signage and other glass surfaces.
Money
Covers you for theft of money that incurs at a business premises, personal residence, or whilst in transit between the two.
Theft
Covers you for theft of stock and contents that is taken via forcible or unlawful entry into your business premises.
How can Perrymans help with Business and Office Insurance?
Being a flexible policy that includes a range of coverages, it is important to make sure that your business receives a customised Business or Office Insurance Policy that is tailored to your specific needs.
At Perrymans, we take time to understand the unique set of risks faced by each of our clients, and then use our industry experience and connections to wade through the multitude of products available in the market and find the most appropriate and cost effective coverage for you. We chose to only deal with insurers who meet our exacting criteria for coverage, premium and claims service, and that demonstrate an enthusiasm for your industry.
Latest News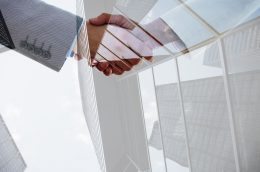 Since 1 October 2019, Perrymans has become part of Australasia's largest general insurance broker...
Read more
View all