Products/Commercial Property
Commercial Property Insurance
For business owners or landlord with commercial premises, whether that be a warehouse, showroom, retail store or office, Commercial Property Insurance is an important investment, ensuring peace of mind for protection of the property and the future of the company.
This type of insurance protects any type of commercial property from perils such as fire, theft and natural disaster and can be tailored to cover your specific contents, fixtures and fittings.
A major risk for property operators is loss of rental income due to a total or partial loss in the rented property. After a major loss, there will be an interruption to rental income until property is reinstated and suitable replacement tenants are found.
How Perrymans can help with Commercial Property Insurance
Commercial properties face unique sets of risks, especially depending on the operation of the business, and thus having an educated understanding of what coverage your business requires is essential to acquiring an appropriate and cost effective Commercial Property Insurance Policy.
For further information or assistance in finding the right Commercial Property Insurance solution for your needs, contact the professionals at Perrymans today.
Latest News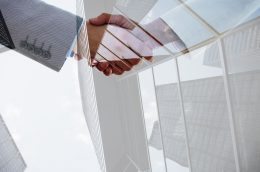 Since 1 October 2019, Perrymans has become part of Australasia's largest general insurance broker...
Read more
View all