Industries/Property Owners & Developers
Property Owners & Developers
Perrymans have long acted for large scale property owners and developers of commercial, industrial, institutional, land subdivision, residential, retail property across Australia from construction through to completion.
We understand that costs, including insurance, impact on the capital value of property. We work closely with our clients providing input into pre-purchase, development, risk management & improvement and upgrade decisions.
Depending on the property, occupation and other risk factors, we then consider how best to structure the risks to the insurance markets so as to achieve the optimum outcome, market to our range of insurers and offer a range of competitively priced comprehensive cover solutions for consideration.
We know that property insurance isnt just about damage to the structure, there are a range of other liabilities that need to be considered.
So contact Perrymans today to talk about how we can work through your risks and structure your property insurance differently.
Some related insurance product links are detailed below:
For further product information please contact Perrymans
Latest News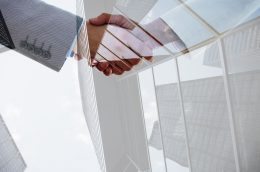 Since 1 October 2019, Perrymans has become part of Australasia's largest general insurance broker...
Read more
View all