Contract Works Insurance
The construction industry faces a multitude of exposures and Contract Works insurance is an essential component of managing the various issues that may arise.
Contract Works policies incorporate both Material Damage (i.e. Fire, Theft, Damage to property), Liability and where required Advanced Profits during the construction process. Our capabilities extend to the full range of applications, including residential, commercial, engineering, construction and mechanical services industries, representing contractors and principals in both annual and individual projects.
How can Perrymans help with Contract Works Insurance?
At Perrymans, our insurance professionals have experience in developing tailored Contract Work Insurance policies, using our extensive access to underwriting facilities to offer risk insurance solutions that work for our clients.
Our clients are comprised of construction companies, trade contractors, mechanical services contractors and construction supply companies, as well as the allied professions, including project managers, engineers, architects and surveyors.
Contact us for further information, or a Contract Works Insurance quotation today.
Latest News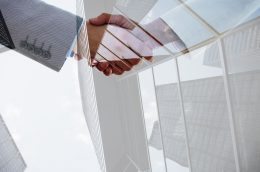 Since 1 October 2019, Perrymans has become part of Australasia's largest general insurance broker...
Read more
View all