What are Surety Bonds?
Surety Bonds are a financial instrument that are available as an alternative to bank guarantees that provide an unconditional and on demand undertaking.
Surety Bonds operate in the same manner as, and are an alternative to, bank guarantees. Unlike bank guarantees, they do not require specific assets or cash to directly support the bond, thereby allowing the contractor to free up funds and reduce debt for other contracts.
Why do I need Surety Bonds?
Most construction / manufacturing contracts require the contractor / manufacturer to provide various financial guarantees. These can be provided either by form of a Bank Guarantee or by a Surety Bond.  Surety Bonds generally take one of the following forms:
Bid Bonds ensure your client will enter into a contract if their bid is accepted. Also guarantees a performance bond will be supplied
Performance Bonds protect your clients' customers in cases of default or non-performance
Advance Payment Bonds protect customers advancing funds to your client to pre-purchase equipment or for site establishment
Retention Release Bonds cover funds transferred to your client from their customer's retention fund
Maintenance Bonds cover your client's obligations during the warranty period, usually 3-12 months post-completion
Off-Site Material Bonds provide security against the non-delivery of goods or materials produced and held off-site by your client (and paid for by their customers).
How can Perrymans Help with Surety Bonds?
Perrymans are one of the limited number of insurance brokers in the market with an understanding of how Surety Bonds operate.
Through our range of markets we can advise on and source appropriate Surety Bonds to suit your requirements.
Latest News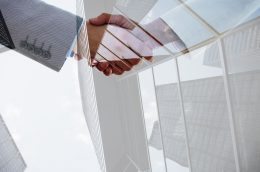 Since 1 October 2019, Perrymans has become part of Australasia's largest general insurance broker...
Read more
View all