Products/Prospectus Liability Insurance
What is Prospectus Liability Insurance?
Prospectus Liability Insurance (Public Offering Of Securities Insurance, Initial Public Offering Insurance) is designed to provide coverage for claims arising out of misleading or inaccurate information in a prospectus. Cover can be provided either under an annual Directors and Officers liability policy (smaller raisings) or under a separate stand-alone multi-year policy (larger raisings).
Why do I need Prospectus Liability Insurance?
A prospectus contains detailed financial information about the entity, its proposed objectives and strategies and Directors, Officers, Employees and the Company have a responsibility as to the accuracy and representations therein.
As investors rely on the information therein to make their investment decisions, a carefully constructed Prospectus Liability Insurance policy will provide protection to both the Directors, Officers, Employees and the Company, against claims by shareholders.
How Perrymans can help with Prospectus Liability Insurance?
Perrymans can assist you by working through your Prospectus Liability risk and then develop cover according to these requirements.
We will advise and guide you so as to present your risk in the best possible light and then market your Prospectus Liability risk through our recommended markets to create competition. We will then analyse results, advise you of the alternatives, make recommendations, negotiate final terms and placement of your Prospectus Liability cover.
We will work with you to achieve successful Prospectus Liability claims outcomes.
For more information, enquiries or advice on our Prospectus Liability insurance services, please contact Perrymans today.
Latest News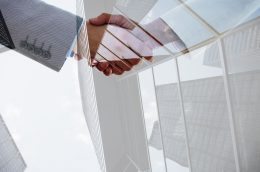 Since 1 October 2019, Perrymans has become part of Australasia's largest general insurance broker...
Read more
View all