What is Life Sciences Insurance?
Life Sciences Insurance provides protection to the Biotech, Biologic, Pharmaceutical, Healthcare Information, Medical Device, Medical Research, including clinical trials, sectors through a combined Public & Products Liability and Professional Indemnity Policy.
Why do I need Life Sciences Insurance?
Life Sciences businesses face a unique set of risks, ranging from the actions of regulators, the failure of the services or products, through to exposures such as challenges of breaches of intellectual property.
A carefully constructed Life Sciences program can provide the necessary protection to businesses involved in Pharmaceutical Discovery, Manufacturing, Research & Development and Sales, Medical Device Manufacturing, Research & Development and Sales and Human Clinical Trials.
How can Perrymans help with Life Sciences Insurance?
Perrymans are one of few insurance brokers in the market with an understanding of the complex risks associated with the Life Sciences' industry and can therefore properly identify exposures in this sector.
Through our range of worldwide markets and extensive access to trusted underwriting facilities, we can source the insurance coverage and provide protection.
Given the complexity of this cover and the basis upon which it is issued, the right advice together with a properly constructed cover from an experienced broker, such as Perrymans, is critical. Contact us for further information or enquiries today.
Latest News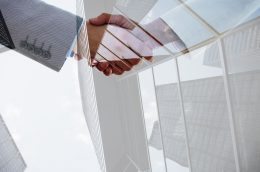 Since 1 October 2019, Perrymans has become part of Australasia's largest general insurance broker...
Read more
View all