Products/Medical Malpractice
What is Medical Indemnity Insurance?
Medical Malpractice Insurance provides protection to medical practitioners, other licenced healthcare providers and healthcare institutions for claims of actual and alleged malpractice in the provision of healthcare services.
Why do I need Medical Malpractice Insurance?
The medical profession covers a broad range of classifications ranging from medical practitioners and other licenced healthcare providers through to medical centres, hospitals, aged care facilities and group medical practices.
Practitioners, directors, officers and employees all face a myriad of exposures including claims for malpractice, libel and slander, breaches of patient confidentiality and infringement of intellectual property to name a few.
Carefully constructed Medical Malpractice cover can provide the necessary cover for claims arising out of the provision of healthcare services.
How can Perrymans help with Medical Indemnity Insurance?
Perrymans can assist you by working through your Medical Indemnity insurance risk and then develop cover according to these requirements.
We will advise and guide you so as to present your risk in the best possible light and then market your Medical Indemnity risk through our recommended markets to create competition. We will then analyse results, advise you of the alternatives, make recommendations, negotiate final terms and placement of your Medical Indemnity insurance cover.
We will work with you to achieve successful Medical Indemnity insurance claims outcomes.
For more information, enquiries or advice on our Medical Indemnity insurance services, please contact Perrymans today.
Latest News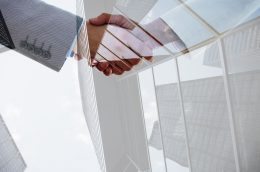 Since 1 October 2019, Perrymans has become part of Australasia's largest general insurance broker...
Read more
View all