Products/Marine Cargo/Transit
Marine Cargo Insurance
Transporting goods presents a number of potential risks and anyone who has need for transporting on a regular basis will understand the importance of adequate insurance to cover your assets whilst en route to their destination.
Marine Cargo insurance covers loss or damage to goods while in transit between the point of origin and final destination. This may be imports into or exports out of Australia, or transits between foreign ports. Cover extends to all methods of transport – sea, rail, road or air.
Goods in Transit insurance is an annual cover for inland transits within Australia. The premium is based on the annual value of the transits, together with the types of goods being transported.
How can Perrymans can help with Marine Cargo Insurance?
Given the complexity of this cover and the basis upon which it is issued, the right advice together with a properly constructed cover from an experienced broker, such as Perrymans is critical. Contact us today for further enquiries.
Latest News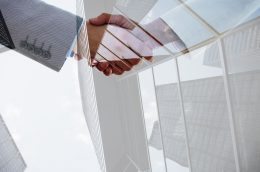 Since 1 October 2019, Perrymans has become part of Australasia's largest general insurance broker...
Read more
View all