Motor Dealer / Motor Trade Insurance
Perrymans have been working with motor vehicle dealers, motor trade and motor vehicle hirers for more than 30 years. Our experience ranges from mechanical workshops to vehicle hire, through to wholesalers and new & second hand motor dealerships.
We understand the various exposures, the way in which the insurance markets work for the motor trade and utilise our industry knowledge and connections with proven underwriting markets to ensure our clients receive the professional and personalised service that is required for best results.
Through our considerable experience in this sector we will work with you to identify your exposures, assess your appetite for risk and develop an insurance program tailored to your requirements. Through our wide range of markets we will then deliver competitively priced comprehensive cover solutions.
This combined with our ongoing service, support and claims management gives you the peace of mind in the event that something should go wrong.
Some related insurance product links are detailed below:
For further product information please contact Perrymans
Latest News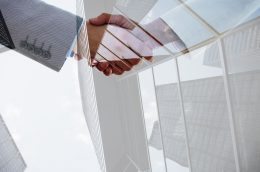 Since 1 October 2019, Perrymans has become part of Australasia's largest general insurance broker...
Read more
View all