Industries/Construction & Design Professionals
Construction & Design Professionals Insurance
Perrymans have been advising construction and design professionals such as Engineers, Architects, Surveyors, Town Planners, Designers and Project Managers for more than 40 years.
Our clients range from sole traders to large local and national operators, consulting on a global scale in fields ranging from the  traditional and manufacturing sector through to the more complex defence, environmental, oil & gas, marine, mining & energy and rail.
Our ability to interpret your risk, whatever it may be, and script cover to suit is well regarded within the industry and as a result we have built and maintained long standing relationships with our clients.
With our in significant sector expertise and knowledge of the complexity of contracts faced by such professionals, Perrymans can deliver substantial benefits via combined insurance broking and consultant legal advisory services.
Together with our legal consultant, we can work through the exposures, assess your appetite for risk, develop an insurance program tailored to your requirements and market to our recommended insurers.
As you continue to consider new contracts we, together with our legal consultant, can work through ongoing contracts assisting you with contract negotiations and amendments.
Our total risk approach, together with our determination in successful claims outcomes, sets us well apart from our competitors.
Some related insurance product links are detailed below:
For further product information please contact Perrymans
Latest News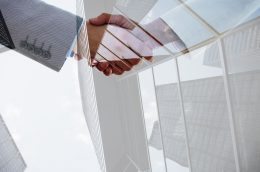 Since 1 October 2019, Perrymans has become part of Australasia's largest general insurance broker...
Read more
View all