Industries/Group, Associations & Bespoke Programs
Group and Association Insurance
At Perrymans we understand that a significant offering of any group or association is access to tailored insurance coverage. Not only do the members benefit through their access to broad coverage at market discounted rates, but so does the organization through member attraction and retention.
We have worked with a number of Australia's leading industry associations and groups to deliver tailor-made insurance programs and solutions that feature significant cover benefits, discounted pricing and preferred service standards and claims response. These range from fast food franchises through to associations representing professional service providers.
We can tailor exclusive group insurance plans and risk protection advice/solutions that protect both the organisation and members.
Contact Perrymans today to see how we can help develop your group insurance cover.
Bespoke Programs
Sometimes you just need something outside the square to help with the sale of your product or service.
At Perrymans we like being creative so whatever the idea is we will look at how we can help. With products ranging from extended warranty's for your product through to price promise cover, security deposit waivers and more, the sky is the limit.
Contact Perrymans today to see how we can help your business.
Some related insurance product links are detailed below:
For further product information please contact Perrymans
Latest News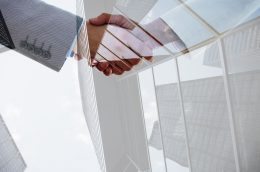 Since 1 October 2019, Perrymans has become part of Australasia's largest general insurance broker...
Read more
View all