What is Cyber Liability?
Cyber Liability covers your own exposure and liability claims from other parties following a data breach. Covers include the costs to recover data, loss of profits, cyber extortion, privacy breach remediation costs and associated penalties and liabilities surrounding infringement, invasion of privacy, denial of service and inadvertently forwarding viruses.
Why Do I need Cyber Liability Insurance?
In 2016, PWC's Global Economic Crime Survey found that 65% of Australian organisations experienced cybercrime in the two years prior, with more than one in ten reporting losses of more than $1 million.
With the majority of losses occurring as a result of company employees, the introduction of mandatory data breach notification laws, and the risks not being covered by conventional insurance programs, correctly structured Cyber Liability cover is essential for today's businesses.
Importantly, with Cyber Liability insurance, you get access to the expertise of the specialists who will assist you in the event of a cyber event.
How Perrymans can help with Cyber Liability Insurance?
Perrymans can assist you by working through your Cyber Liability risk and then develop cover according to these requirements. We will advise and guide you so as to present your risk in the best possible light and then market your Cyber Liability risk through our recommended markets to create competition. We will then analyse results, advise you of the alternatives, make recommendations, negotiate final terms and placement of your Cyber Liability cover.
We will work with you to achieve a successful outcome from your Cyber Liability claims.
For more information, enquiries or advice on our Cyber Liability insurance services, please contact Perrymans today.
Latest News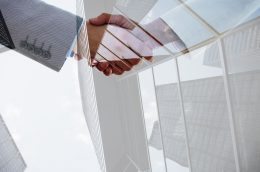 Since 1 October 2019, Perrymans has become part of Australasia's largest general insurance broker...
Read more
View all