Perrymans have a standard procedure for handling client complaints and disputes, of which all staff are aware.
Naturally our objective is to avoid complaints by exacting service standards and effective communication with our clients at all times. We believe our end-to-end approach to client service reduces the risk of a complaint from our services. However, we do recognise that from time to time matters may arise that cause our clients concern, either through our or our partners' doing.
Our aim is to apply an immediate and effective remedy at the earliest possible point of contact to ensure our clients are satisfied promptly.
As required by statute, Perrymans are members of the Australian Financial Complaints Authority (AFCA), a free consumer service, if additional assistance is needed.
Contact us for further information or enquiries.
Latest News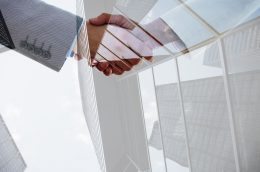 Since 1 October 2019, Perrymans has become part of Australasia's largest general insurance broker...
Read more
View all