Products/Commercial Strata
Commercial Strata Insurance
Commercial Strata Insurance is designed to provide cover for commercial buildings under a strata title, from retail shops to multi tenanted commercial sites, with insurance needs that may not always be covered under a standard commercial property insurance policy.
The varying activities of occupants within mixed tenancy commercial strata buildings can make it difficult to obtain appropriate insurance cover for individual business needs, regardless of the size or type of the strata property. This is why sourcing tailored commercial strata insurance through a broker with experience dealing with multi-occupancy properties is essential for obtaining comprehensive protection where you only pay for the cover you need.
General Features of Commercial Strata Insurance Policies
Of course, due to the tailored nature of commercial strata insurance policies, features may change to suit specific requirements, but some common features include:
Building Replacement & Reinstatement – Providing cover for building structures and any Common Property area fixtures or fittings.
Loss of Rent – Covering the cost of alternate premises or ongoing rent if premises is deemed unfit to work from or occupy for a period of time due to an insured peril.
Catastrophe Cover – Providing additional sum if building is considered total or partial loss due to a catastrophe invoking state of emergency, e.g. earthquake, bushfire, hurricane, tsunami.
Public Liability – Providing cover for the legal liabilities of the corporation in relation to the property or common contents.
Fidelity Guarantee – providing protection for corporations against fraudulent embezzlement or misappropriation of funds and tangible assets.
Machinery Breakdown – providing coverage in the event of unforeseeable physical breakdown or damage of machinery.
Latest News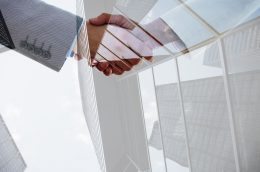 Since 1 October 2019, Perrymans has become part of Australasia's largest general insurance broker...
Read more
View all