What is FinTech Insurance?
FinTech Insurance is a combined cover that can address the unique risks associated with both the technology and professional services aspect of such a business. Risks that can be covered include Professional Liability, Directors and Officers Liability, Crime and General and Products Liability.
Why Do I Need FinTech Insurance?
Professionals in general are required by law to render advice or perform services to a certain "standard of care." Failure to do so can result in a liability for losses arising out of that advice or the services provided. Increased standards of care may apply by contract.
Given FinTech businesses operate in the Financial Services sector they are required to obtain insurance in accordance with regulatory requirements as set down by ASIC (and any other regulatory bodies). Additionally they may be required to meet certain membership or contractual requirements.
Given FinTech risks combine both technology and professional services/ advisory risks, it is important to have a single policy that addresses the risks. In our opinion standard policies leave FinTech companies significantly exposed.
How can Perrymans help with FinTech Insurance?
Perrymans can assist you by interpreting your risk, including any legislative, contractual or membership requirements, and can then develop your cover according to these requirements. We will provide advice and guide you so as to present your risk in the best possible light and market your risk through our preferred market.
For more information, enquiries or advice on our FinTech insurance services, please contact Perrymans today.
Latest News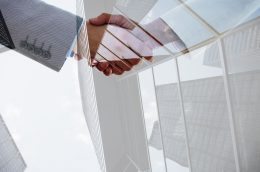 Since 1 October 2019, Perrymans has become part of Australasia's largest general insurance broker...
Read more
View all