Products/Management Liability
What is Management Liability Insurance?
Management Liability Insurance provides broad protection for small to medium size businesses for risks that Directors, Officers and Companies face, such as:
Actual or alleged wrongful acts
Employment matters (such as harassment and wrongful dismissal)
Fines and penalties (such as work health & safety fines & penalties)
Financial loss arising out of fraudulent or dishonest acts (theft of company property, including money)
Tax audit expenses
Why Do I Need Management Liability?
All business owners and businesses, regardless of their size, face a range of potential exposures. The liabilities are no different to those faced by anyone running public companies. Owners and operators, including managers of these businesses, irrespective of whether they are involved on a day-to-day basis, can be held personally liable for the acts and incidents arising out of the management of a business. The liability can occur not only as a result of your own actions, but that of your fellow directors, managers and employees.
Allegations such as misleading and deceptive conduct, unfair competition, breaches of workplace safety, discrimination, harassment, misappropriation of trade secrets, breach of fiduciary duty and insolvent trading from creditors, employees, customers and regulators are commonplace.
In addition to covering the above scenarios, Management Liability provides further additional protection for risks such as Fines and Penalties (where permitted by law) for such issues as workplace safety, financial Loss arising from dishonest acts and tax audit expenses.
Invariably a business owner's financial health is tied to their business and therefore a correctly structured Management Liability policy provides business owners, directors, officers and the businesses with comprehensive protection against the risk of operating and managing a business.
How can Perrymans help with Management Liability Insurance?
Perrymans can assist you by working through your Management Liability risk and then develop cover according to these requirements. We will advise and guide you so as to present your risk in the best possible light and then market your Management Liability risk through our recommended markets to create competition. We will then analyse results, advise you of the alternatives, make recommendations, negotiate final terms and placement of your Management Liability cover.
We will work with you to achieve successful Management Liability claims outcomes.
For more information, enquiries or advice on our Management Liability insurance services, please contact Perrymans today.
Latest News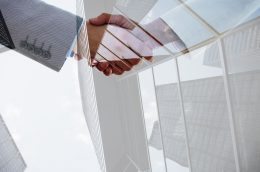 Since 1 October 2019, Perrymans has become part of Australasia's largest general insurance broker...
Read more
View all