Industries/Accommodation & Hospitality
Accommodation & Hospitality Insurance
Perrymans have extensive experience in managing the insurance requirements for the accommodation industry, and understand a tailored insurance program specific to your risks and exposures is a necessity.
The exposures faced by these operations are vast and complex. Asset values are usually significant, with specialised fitout and facilities. Your operation may be seasonal or rely on pre-booked events or conventions. You may have ancillary services such as restaurants and bars, swimming pools and beauty salons. You are likely to store your guests' personal information and credit card details.
Given the broad range of exposures, the correct cover is required for your assets, your financial loss, and your liability to your guests and the general public. It is therefore imperative to deal with a broker with knowledge in this specialist market.
The hospitality industry is also prone to risks with many businesses operating around the clock with numerous and often young staff.
Risks range from property damage by fire; business interruption through a myriad of causes from fire to interruption of power supply and damage to suppliers' premises; machinery breakdown; liabilities arising out of food poisoning or slip and falls; and fines and penalties through various breaches of legislation.
Perrymans analyse your exposures to create tailor-made insurance programs and solutions, providing cost-effective protection against the risks inherent to your industry.
This combined with our ongoing service, support and claims management gives you peace of mind. Contact us today for a review.
Some related insurance product links are detailed below:
For further product information please contact Perrymans
Latest News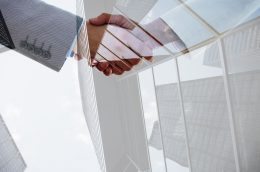 Since 1 October 2019, Perrymans has become part of Australasia's largest general insurance broker...
Read more
View all