Industries/Retail & Wholesale
Retail & Wholesale Insurance
Retail
Australia has a multi-billion dollar retail industry and it is seen as the benchmark of our economy.
The retail sector covers a hugely diverse range of categories with varying stock values, seasonal increases in stock and employees, methods of import and transit, and customer traffic. Therefore the common "one size fits all" approach to retail risks may not provide the appropriate cover for your needs.
In our experience, a common exposure for retail risks is inadequate or incorrectly calculated business interruption cover. It is common industry knowledge that 70% of businesses that suffer a major loss, such as fire, do not survive. Adequate business interruption protection will maintain cash flow, assist in the additional expenses associated with relocating if necessary, and help you to maintain your customer base, plus allow you to meet ongoing commitments.
Wholesale
Wholesalers and distributors face significant risk. Due to the nature of operations it can be common to hold substantial inventory, in order to meet customer demand. This in turn can lead to increased property damage, theft, and transit exposures, as well as resulting business interruption at your own or your suppliers and customers premises.
As your accounts receivable is commonly the most crucial aspect of your business, a Trade Credit program is also a likely business imperative to protect your cash flow against credit risks.
As a wholesaler, you may also import goods, which introduces another unique set of risks. For importers, the Trade Practices Act stipulates that if a corporation imports goods into Australia and was not the manufacturer of those goods, and if at the time of the importation the manufacturer of the goods does not have a place of business in Australia, the corporation importing the goods shall be deemed by the Act to be the actual manufacturer. Depending on the product imported, you then need to ensure that the product and its packaging comply with the relevant laws.
Accordingly there are significant risks to consider including transit risks, breach of legislation and products liability including claims arising out of personal injury and or damage to other property and product recall.
At Perrymans, we work to understand your priorities and will work with you to take care of your insurance needs efficiently and cost-effectively, so you can focus on growing your business.
Some related insurance product links are detailed below:
For further product information please contact Perrymans
Latest News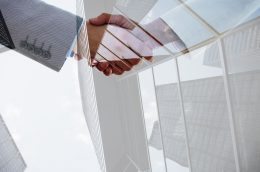 Since 1 October 2019, Perrymans has become part of Australasia's largest general insurance broker...
Read more
View all