Products/Machinery/Equipment Breakdown
Machinery & Electronic Equipment Breakdown Insurance
Machinery & Electronic Equipment Breakdown Insurance covers repairs to your machinery or electronic equipment following a breakdown in which there has been physical damage. It applies to a wide range of commercial and industrial industries including manufacturing, accommodation and hospitality, retailers and commercial property owners. This is a critical cover for businesses where the breakdown of machinery or electronic equipment has a direct impact on productivity.
Machinery Breakdown Insurance covers mechanical items such as engineering plant, boilers, refrigeration equipment, commercial cooking equipment and air conditioners for repair or replacement costs following sudden and unforeseen breakdown.
The following extensions may also be available:
Loss of stock in cold storage, including the disposal of the spoiled goods
Additional costs incurred as a result of a breakdown, such as costs associated with hire of temporary equipment, staff overtime, and other necessary emergency expenses
Loss of revenue following breakdown of critical plant or equipment
Electronic Equipment Breakdown Insurance covers electrical appliances including computer equipment and servers, printers & photocopiers, alarm systems, telephone systems, audio-visual equipment, POS systems, and the like for insurable breakdown.
The policy can also extend to cover costs associated with restoration of electronic data following breakdown and the increased costs of working (such as the hiring of alternative computers) following the breakdown.
For further information or assistance in developing the right Machinery & Electronic Equipment Breakdown Insurance solution for your needs, contact the professionals at Perrymans today.
Latest News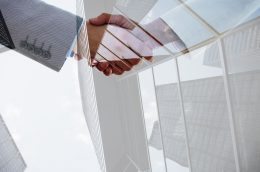 Since 1 October 2019, Perrymans has become part of Australasia's largest general insurance broker...
Read more
View all