Trade Credit Insurance
If you sell goods or services on credit terms, you have a vulnerability to bad debts.
Your accounts receivable may be the most crucial aspect of your business. In the current environment of uncertainty, protecting against bad debts is becoming a business imperative.
Trade Credit insurance protects your cash flow against credit risks such as buyer insolvency or default. It can also extend to cover losses from a customer's inability to pay due to natural disasters, political unrest, or acts of war or terrorism.
Cover can be sought for your entire credit portfolio, your key accounts, or for one individual contract or debtor.
How Perrymans can help with Trade Credit Insurance
At Perrymans, we draw from over 40 years industry experience to help source individually tailored trade credit insurance policies.
Keep your credit management on track and contact Perrymans today to help with designing, understanding and managing an adequate and effective trade credit insurance program.
Latest News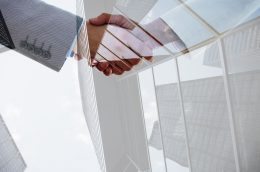 Since 1 October 2019, Perrymans has become part of Australasia's largest general insurance broker...
Read more
View all