Manufacturing Insurance
Perrymans have been advising a diverse range of manufacturing clients for 40 years.
With clients manufacturing products ranging from air conditioning ductwork and roller doors through to the more complex automotive products, laser products, medical devices and electronic control componentry, we understand the enormity and variety of the risks that you face.
Our ability to interpret your risk, whatever it may be, and script cover to suit is well regarded within the industry and as a result we have built and maintained long standing relationships with our clients.
We understand the challenging environment in Australia for manufacturers and therefore the importance of careful risk analysis and having broad and competitive protection.
We will work through the exposures, assess your appetite for risk, develop an insurance program tailored to your requirements, market to our recommended insurers and deliver competitively priced comprehensive cover solutions for your review.
Our approach, together with our determination in successful claims outcomes, sets us well apart from our competitors.
Contact Perrymans today with enquiries or for a quote on manufacturing insurance with a focus on delivering optimum protection and cost effectiveness.
Some related insurance product links are detailed below:
For further product information please contact Perrymans
Latest News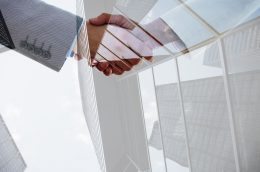 Since 1 October 2019, Perrymans has become part of Australasia's largest general insurance broker...
Read more
View all