Products/Business Interruption
Business Interruption Insurance
We all know what it is like to have slow cash flow… imagine if tomorrow there is no cash flow.
The loss of business income can have a devastating effect on the survival of a business, yet is so often dismissed by many. Income underpins the very lifeblood of any business. Following an insured loss, Business Interruption insurance enables the business the opportunity to continue by paying staff, interest on loans, other debts and profits to business owners and shareholders thereby maintaining the value of goodwill of the business until such time as the business has recovered.
How Perrymans can help with Business Interruption Insurance…
Through careful assessment of your risk we can tailor a cover to protect loss of income and additional costs, from breakdown of critical machinery to covering your entire business and suppliers.
Latest News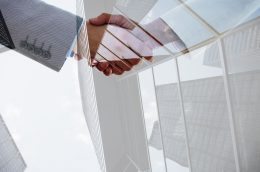 Since 1 October 2019, Perrymans has become part of Australasia's largest general insurance broker...
Read more
View all