Industries/Information Technology
Information Technology
Technology plays a significant role and is the backbone of today's business world. Without it many cannot function. So it stands to reason that we rely heavily on the IT industry to deliver services and solutions for us to run effectively.
As a result of this reliance, Technology consultants face considerable risks ranging from faulty work conducted on hardware causing personal injury and property damage and loss of data through to losses arising out of incorrect advice as to system selection. They also risk breach of confidentiality through inadequate security, financial loss arising out of e-commerce transactions, and software failing to comply with agreed functionality.
Needless to say, protection for today's technology providers and professionals is a must.
Through our considerable experience in this sector we will work with you to identify your exposures, assess your appetite for risk and develop an insurance program tailored to your requirements. Through our wide range of markets we will then deliver competitively priced comprehensive cover solutions.
This combined with our ongoing service, support and claims management gives you the peace of mind in the event that something should go wrong.
Some related insurance product links are detailed below:
For further product information please contact Perrymans
Latest News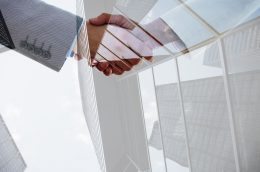 Since 1 October 2019, Perrymans has become part of Australasia's largest general insurance broker...
Read more
View all