Industries/Agricultural Consultants
Agronomists & Agricultural Consultants Insurance
Perrymans have significant experience advising, arranging and developing tailored insurance coverage for Agronomists & Agricultural Consultants.
Agronomists & Agricultural Consultants undertake a wide range of activities ranging from pure advisory functions such as advice on crop protection, land management, business management services including profitability interpretation and modelling through to conducting research and development trials.
Due to the vast array of services provided, they face a large range of unique exposures and are often wrongly pigeonholed into "white collar" only type insurance protection by inexperienced advisors leaving them considerably exposed.
Having an experienced Insurance Broker who understands these unique risks such as Perrymans is essential to help design appropriate insurance coverage, as well as claims assistance service should the unfortunate occur.
We will work through the exposures, assess your appetite for risk, develop an insurance program tailored to your requirements, market to our recommended insurers and deliver competitively priced comprehensive cover solutions for your review.
Some related insurance product links are detailed below:
For further product information please contact Perrymans
Latest News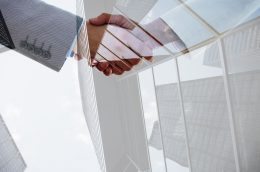 Since 1 October 2019, Perrymans has become part of Australasia's largest general insurance broker...
Read more
View all