Overview
Since our formation in 1972, Perrymans has continually developed and delivered a range of innovative, cost-effective risk insurance solutions to ensure the protection and security of our clients. In 2022 we joined Network Insurance Group, a move that provides our clients with the added benefit of scale together with a network of expertise and talent.
Founded on a philosophy of delivering an uncompromising approach to advice, protection, service and successful claim outcomes, today Perrymans is considered a trusted general insurance broker, advisor and important partner to our clients.
Our clients appreciate that we bring value to their businesses through our structured and considered approach, delivering risk solutions to provide protection when it is needed most.
Concentrating largely in the professional, business and corporate sector, we develop close working relationships with our clients, taking the time to assess and understand their risks and needs, develop cover specification to provide the necessary protection and then market through our extensive range of underwriters and underwriting facilities.
Our clients range from the single practitioner through to global multinational corporations, based throughout Australia and beyond.
We are highly regarded by our underwriting partners which increases our ability to deliver successful outcomes for our clients. We only work with those underwriting partners who share our dedication and commitment to our purpose.
Our access to underwriting facilities is extensive, ranging from local Australian-based insurers through to London markets via our direct relationship with London-based Lloyds Brokers. Such access further optimises our ability to deliver the desired outcomes for our clients.
We differ from our competition by virtue that we are not dictated to by a head office that can restrict access to a broader choice of markets. This enables us to consider a wider range of potential solutions for our clients.
At Perrymans, we believe it is our combination of industry knowledge, processes, expert advice and dedication to achieving results for our clients that sets us apart.
Why Choose Perrymans?
We Act For You
From the negotiation of the terms of cover through to the settlement of your claim we represent you.
Experienced and Specialised Brokers
We all know that experience leads to a better outcome. The right people with the right processes deliver the right results, saving you time, money and complication.
We focus on advisory and placement services in the Professional and Financial Risks, Corporate and Business Sectors advising a broad range of clients ranging from the single practitioner through to large organisations operating on a global basis in a broad range of industry and business sectors.
Our staff has considerable experience in assessing and understanding risk, advising on and designing appropriate cover, negotiating with markets and settling claims.
Dedicated Account Service Personnel
We pride ourselves on a personal service. Unlike our competitors, the person who introduces the account, together with his or her team, manages the account on a day-to-day basis.
This ranges from the simplest of enquiry to the handling of major claims.
So, when you need assistance you just go straight to people who know and understand your business. There is no wasting time trying to explain who you are and what you do.
Client Risk Review
Whilst we have developed substantial industry sector knowledge , we know that no two clients are alike.
Through our best practices procedures we take the time to understand you and your business requirements and your attitude to risk. This risk profile is reviewed regularly. We identify areas that need attention and then formulate a program to minimise risks. We then work with you to develop your insurer submission such that is it seen by the insurers as a preferred risk.
Our approach to your business is designed to mitigate risk and reduce costs. Through a structured process, we deliver the right outcome when it is needed most.
Insurance Product Design
We consider the policy construction / coverage is critical in developing and arranging an effective insurance program for a client.
Whilst many brokers simply offer an "off-the-shelf" product at a price, we take the time to work with and analyse client requirements and expectations through our client risk profile process to develop and script covers that react accordingly.
Extensive Markets
Unlike some of our competitors, we are not tied to or limited to one insurer or market, or dictated to by a head office as to which insurance market we should use for your insurance program.
With access to both local and overseas markets, we have a comprehensive knowledge of the complex mechanics of products available. Such access and knowledge enables us to place difficult risks often ignored by our counterparts.
The significant benefit of our extensive market access and knowledge is competition manifesting itself through increased cover and pricing.
Claims Outcomes
The only time you know how good your insurance protection is, is at the time of a claim. That is where we pride ourselves on our results.
Throughout our 50 years of operation we have delivered successful claims outcomes for clients ranging from hundreds of dollars to many millions.
Outcomes such as these only occur through the desire to achieve the best for our clients from a structured and considered approach.
At Perrymans we believe successful claims outcomes are the backbone of our service.
Grant Perryman
Managing Director
Qualifications
Responsible Officer
Diploma of Financial Services (Insurance Broking)
Qualified Practicing Insurance Broker (NIBA)
Senior Associate ANZIIF
Certified Insurance Professional (ANZIIF)
Experience Summary
Grant has over 40 years' experience in both underwriting and broking. His insurance career began with Elders Insurance Services in client services, following which he joined Norwich Winterthur (now part of the Allianz Group) as a general insurance underwriter. In late 1987 he joined Perryman O'Grady Philpott Pty Ltd (Perrymans) undertaking both general insurance broking and life and financial planning activities. In 1991 was appointed Managing Director, concentrating his efforts solely in the general insurance broking sector.
Under Grant's stewardship, the business has grown considerably largely due to his "hands-on" approach much favoured with and respected by clients.
He has developed a number of insurance facilities for various industry sectors and worked on and developed risk protection solutions for a range of industry sectors across the Construction and Allied Professions, Hospitality, Property, Motor and Corporate Advisory & Planning Sectors, with a particular interest in complex programs and Professional and Financial Risks.
Our Team
At Perrymans, our staff have extensive experience within the insurance industry working on complex insurance issues and claims, and spanning local, national and overseas markets.
We maintain a philosophy that you will work with the principal contact at Perrymans and his or her team in all instances. You are not passed to others for different requirements, but have one central point of contact that understands you and your business thereby retaining valuable client knowledge.
Each staff member brings a unique perspective, strong technical knowledge and a high level of energy to the team, that when combined delivers excellent results for you.
Contact us for further information or enquiries.
Latest News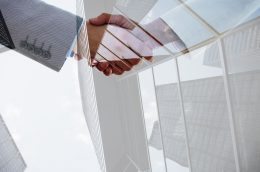 Since 1 October 2019, Perrymans has become part of Australasia's largest general insurance broker...
Read more
View all