Australia continues to be a target of persistent and sophisticated cyber attacks and data breaches. Our dependence on technology such as mobile devices, online banking, computer networking and electronic filing makes an attractive target for serious and increasingly sophisticated cyber criminals. Data is increasingly being compromised through human/software errors, rogue employees and lost/stolen devices further increasing your cyber risk.
No business is immune from of a data breach or cyber attack and the probability of your business being impacted is increasing dramatically. According to PWC's 2016 Global Economic Crime Survey 65% of Australian businesses responded that they had experienced a cybercrime, having increased from 33% in 2014. The Australian Institute of criminology found that in 2015 the average cost in Australia of a cyber crime was $276,323. Such incidents are increasingly impacting the profitability, competitiveness and reputation of Australian businesses. According to a study by the U.S. National Cyber Security Alliance 60% of small companies are unable to sustain their businesses over 6 months after a cyber attack.
While it is imperative that you consult with your IT provider and implement appropriate security protocols, cyber liability insurance offers an additional layer of protection for your data. Cover extends to a broad range of network, privacy and multimedia related exposures and is an essential component of your business cyber risk management. Some of the key benefits of a Cyber Liability Policy include:
Business Interruption Loss – Coverage for income loss or loss of profits as a result of interruption to your computer system.
Data Recovery Expenses – Coverage to recover and/or replace data that is damaged, altered, corrupted, distorted, stolen, misused or destroyed.
Privacy Regulatory Costs and Penalties – Coverage for defence costs and fines/penalties (where insurable) as a result of a privacy/security breach or breach of privacy regulations.
Cyber Extortion – Extortion monies and expenses as a result of an extortion threat.
Liability – Coverage for third party claims arising from transmission of malware, alleged infringement of intellectual property, defamation, invasion of privacy, denial of service and privacy breaches.
In this increasingly hostile environment the two main questions to ask yourself are 'Could my business continue trading without its IT systems' and 'Can I afford to not have cyber insurance to protect my business'?
For more than 40 years Perrymans have been delivering insurance broking services to professionals, business and corporate sectors. Perrymans are specialist insurance brokers for cyber liability and continue to develop a range of innovative, cost effective insurance and risk management solutions that also address market, environmental and regulatory changes.
Contact Perrymans about Cyber Liability insurance today.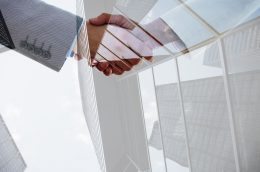 Since 1 October 2019, Perrymans has become part of Australasia's largest general insurance broker...
Read more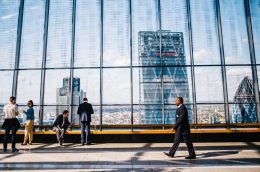 It still surprises us the number of Professional Indemnity risks we see where the...
Read more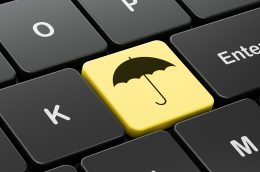 The Problem The latest cyber risk causing significant losses to businesses is social engineering....
Read more
View all